The packet is a nice recreation of the Talbots top.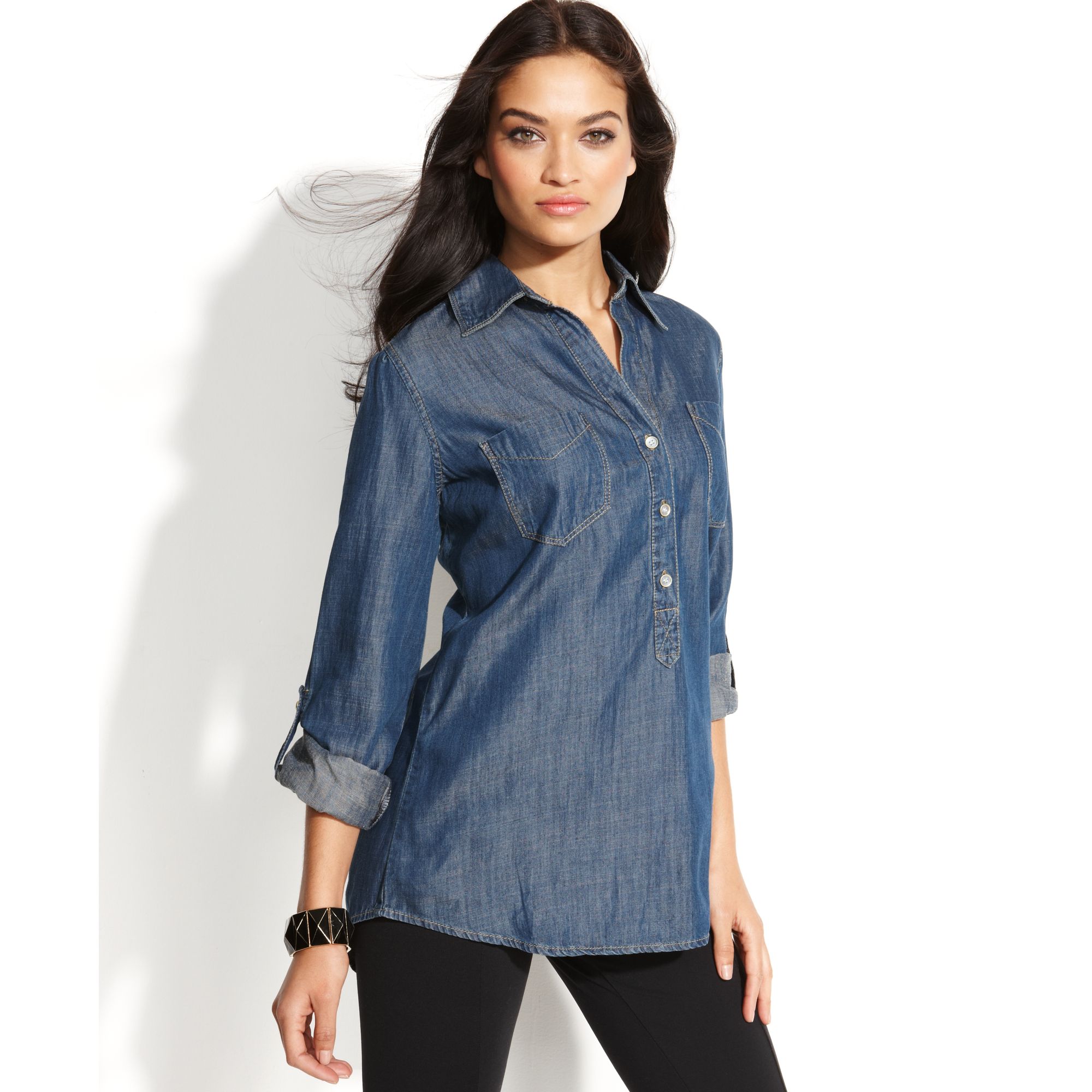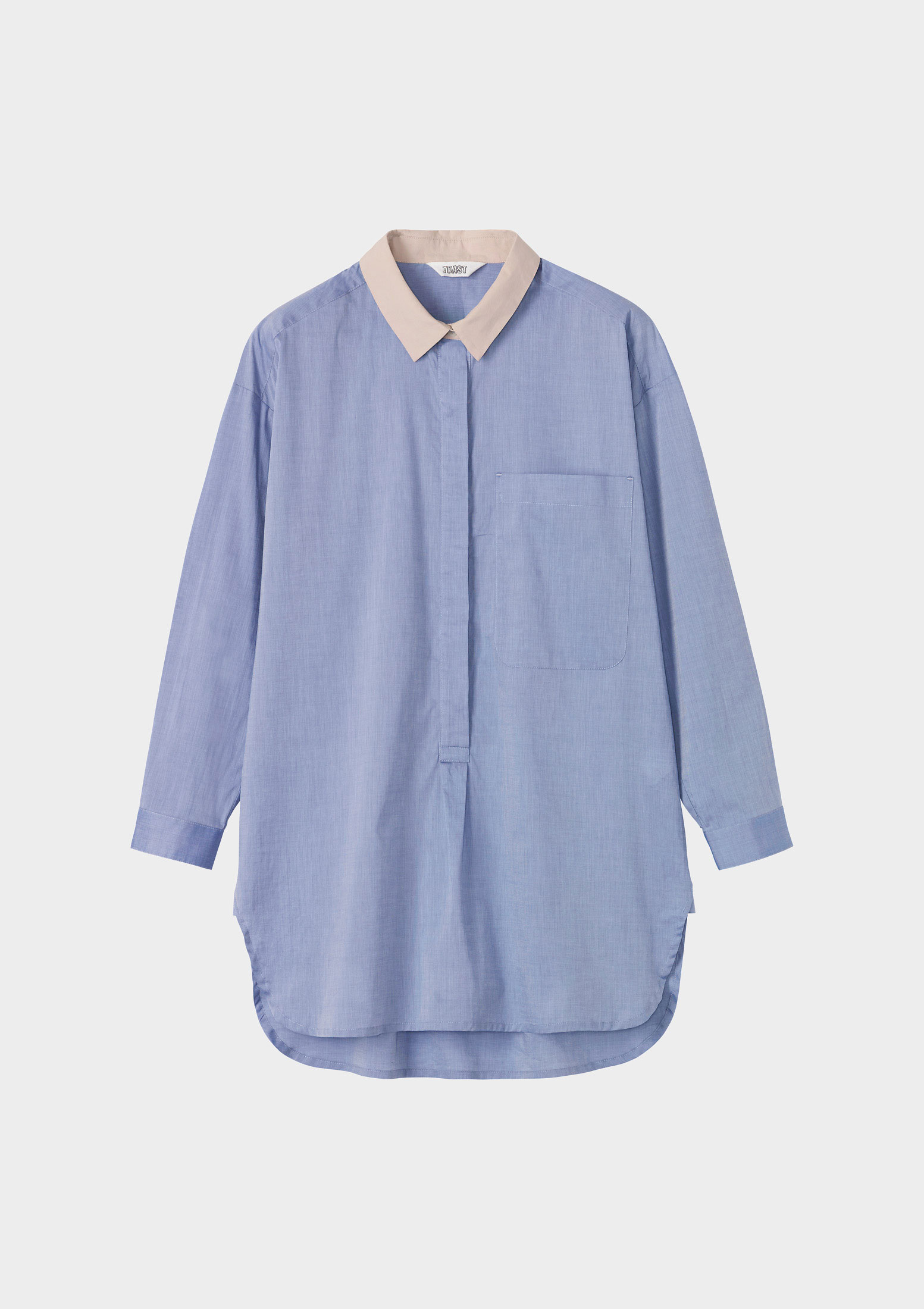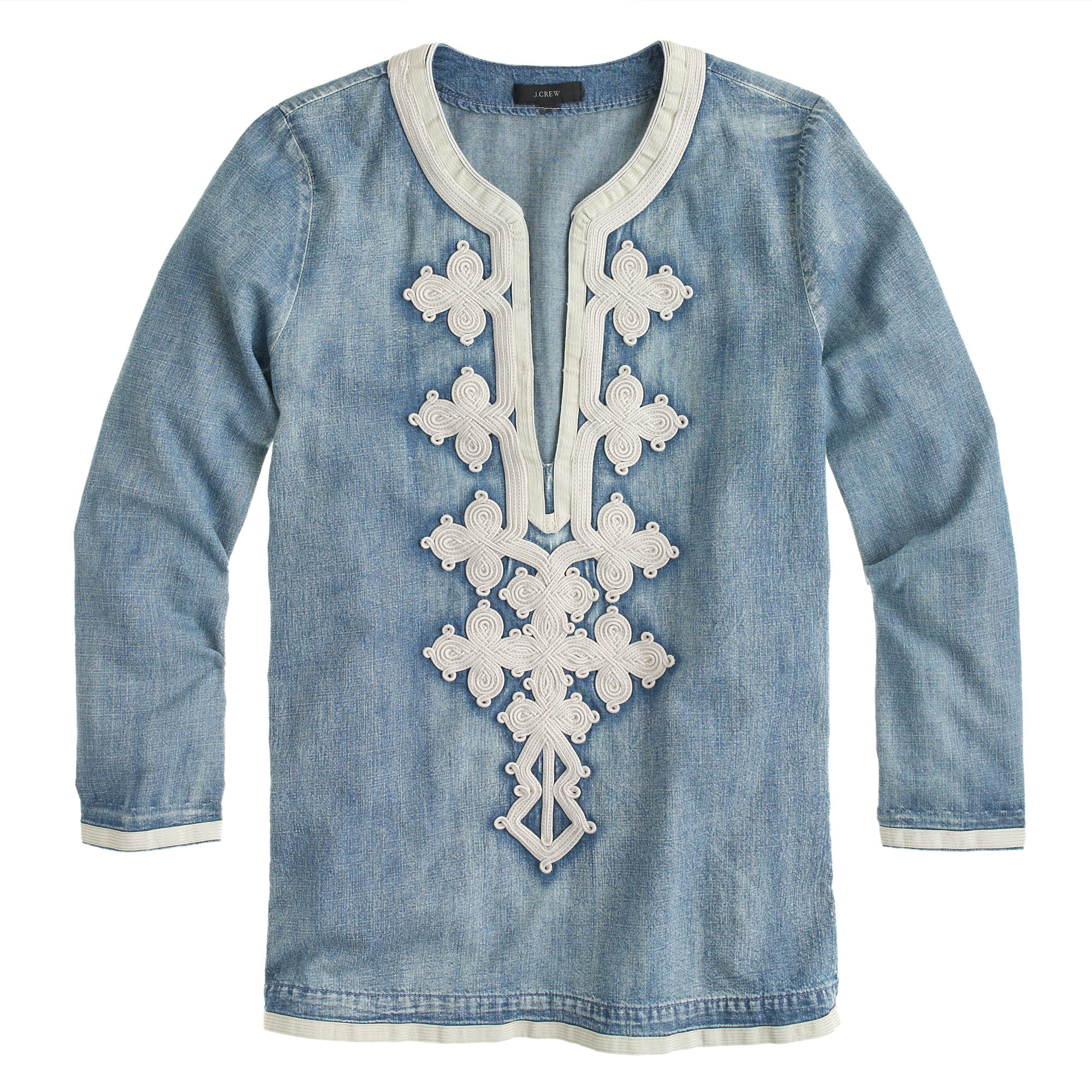 Items in search results
Tell us if something is incorrect. Choose an option Size guide. This cute and trendy two-piece outfit set will look darling on your little lady! Fashion details like the cold shoulder and ties at the sleeves on the tunic and the soft and stretchy knit denim legging allow this look to be dressed up or down.
The soft chambray tunic and comfortable leggings keep her stylish and ready for any activity. Wonder Nation offers a variety of comfortable styles for a variety of occasions, and allows kids to be happy, have fun and simply be children without having to worry about what they're wearing.
About This Item Top: My daughter loves this outfit. It is true to size. I would buy another color if it was offered!! That's a great top! The style keeps it more conservative. I agree about making a dress length. Thanks for the beautiful Dalia photo. I can relate to that memory of sewing in a very warm house for one of those "important" teenage events! I'm usually not a ruffle fan, but I really like the placket detail.
Sometimes you need a little bit of sparkly too - fun for summer! I love it, the whole thing! Sparkles, ruffles, all of it. And I enjoy trying to mimic rtw. It's cost effective, certainly.
So carry on as you are. I love this top and find the fabric very appealing. I too get a lot of Talbot's catalogs and do find much inspiration from them. I like the top, but if I was going to wear it, I would make a shirttail hem, as that seems to make my legs look longer. The top is lovely. I do hope that you fix whatever bothers you about this top, because it certainly needs to be worn a lot. I think your top looks great! The packet is a nice recreation of the Talbots top.
Thank you for the layout tips! That is rather cute - and I agree would make an awesome dress! I love this top on you and really like the sparkly fabric you chose. Beth, I adore your new sparkly top!!!!
It looks great on you and would be smashing with white trousers or skirt. I think it's a lovely top that suits you perfectly! I think white jeans would be great with the top. Maybe just cuffing the jeans depending on their cut would help fix the overall proportions without you having to go back and shorten the length of the top?
I love the top! It looks fab on you. You did a great job: Friday, July 7, Chambray tunic top with bonus sparkle. This is one of those projects where I finish it, take some pictures, take a look and think "it looks better on the dress form than when I wear it. Or maybe one of those items that looks better in real life than in the photos. Actually I think that is it. Although my sister did give me one of her quizzical looks, and say "hmmm, is that sparkly?
And her opinion was fairly evident in her tone - not a fan of my new sort-of sparkly top. This was a case of off of the sewing machine and onto me. So I will play around with other things to wear it with.
Perhaps even tucked into a skirt. Here's the dress form view. This fabric is something I looked at on more than one occasion at Stone Mountain , and finally decided to buy 1.
Not really sure if it is ideal for garment sewing but I washed and dried it and it softened up quite a bit. They also had it in a couple of neutral shades, kind of flax or linen colors which were interesting.
Inspiration for this top was s omething I saw at Talbots one day. And they send SO many catalogs in the mail I should tell them to stop although it is useful to be able to tear things out and stick on my bulletin board. How to get a tunic top out of 1.
Since this fabric doesn't have any nap or direction you can reverse the pattern pieces as shown. I used my basic tunic top pattern an oldie, New Look I made copies of the front and back and then enlarged the neck opening a good bit, as it is kind of higher up than I would want for this version, since the original has a collar.
Aligning the shoulder seams I made the neckband portion, and then for the front placket I just winged it based on some other things I have made. First I decided on the finished placket size and shape, and then added the seam allowanced. I decided to determine how long to make it once I tried the top on. For more info on creating this type of placket I wrote 2 posts for Craftsy a while ago on how to make a tunic top, part 1 and part 2 here.
On the top I saw at Talbots the edge on the placket was pleated, and I tried to do that but this fabric didn't want to cooperate - it was just too bulky.
So I hemmed one edge of strips and then gathered it onto the placket. I sewed it on once I got it to look even on both sides. After sewing the placket onto top - right side to wrong on the inside, I cut the front V and then flipped it to the outside and stitched it down.
Same technique I use on most tunic style tops I've made in the last few years. Next, same idea with the neckband, stitch on right to wrong on the inside, then trim and flip to the outside.
For the center edge I wasn't quite sure how I would do that, this is my improvisational sewing so I just wing it as it go. In this case I trimmed, tucked the edge under and hand stitched it to hold in place and then topstitched all around.
The armholes are finished with bias binding. I am including this photo so you can see just how sparkly this fabric is. And why it is ever so slightly scratchy, around the neck - after all, metallic threads. Now that I am looking at these images I have decided that this is too long - it should be more like a top instead of tunic length.
I might take it in on the sides just a bit also. The fabric is slightly more stiff than plain chambray would be - all those metallic threads provide a slight aluminum foil quality: My other versions of this top have been in silk so a lot more flowy and they drape better.
I do really like this method for tops where there is no facing or anything on the inside, a very neat finish. Yeah, needs a little further adjustment for shape and length. Although it would be cute if I lengthened it to dress length. I think with a few fixes it t will be just right with some white jeans. And though about how as a teenager would get out of the pool, go into the boiling house un-airconditioned in those days to finish sewing something that I just had to have for that evening's social event.
Can I say that made me the stitcher that I am today? Or just that I was cuckoo for sewing? Some things never change - but I'm glad for the AC now on a day like today. Check out this blog post to read about the history of this wonderful store and also the Summer of Love. I absolutely love what I made with a special fabric which I got there recently so I'll post that soon.
Contact Us
Product Features shirt, point collar, long sleeve tunics top with two western pockets. Chambray Tunic: Meet your new go-to tunic. Unique top has a split mandarin collar and inverted pleating on the sleeves, plus convenient hip pockets. Unique top has a split mandarin collar and inverted pleating on the sleeves, plus convenient hip pockets. Shop for womens chambray tunic online at Target. Free shipping on purchases over $35 and save 5% every day with your Target REDcard.